It has been a ONE-derful year with our first born! There were so many firsts as a new mom/parent. There may have been some bumpy rides along the way (just like every new parent experiences) but I wouldn't have it any other way! We have grown so much as a family and this journey has definitely shaped us to become better parents to our baby boy and to our future babies.

Celebrating his first birthday also doubles as a celebration for us as new parents! For all those sleepless nights in the beginning, the spit-ups, the poopy diapers and turning into zombies everyday. Here's to all the parents who survived the first year!

I personally always wanted the theme "A Hole in One" for a first birthday party even before not having babies. I knew I'm gonna be doing this theme when I have my first baby and I finally did it! To say it was a wishful thought that came true, is an understatement.

Liam's birthdate is on August 7th but since his cousin, Cayden, whose birthday is on July 26th and who is turning 2 years old, my sister in law and I decided to do a back-to-back birthday celebration! Clearly, I don't mind because it splits the cost of the party lol

We made a few little DIY projects for this party. I wanted to have a golf cart, a mini frame for photoshoots and their birthday numbers. Let's start with the golf cart first. I scouted Facebook Marketplace to look for a cozy coupe and after weeks of looking, I finally found the perfect one and it was only $5! Such a steal! I wanted to give it a spray paint makeover to make it look like a golf cart.
We went to Lowe's to get a few bottles of black and white spray paints. I did not know this little project would take at least 3 bottles of white spray paint because the orange color on it was still pretty visible. But after several coats, it looked so much better!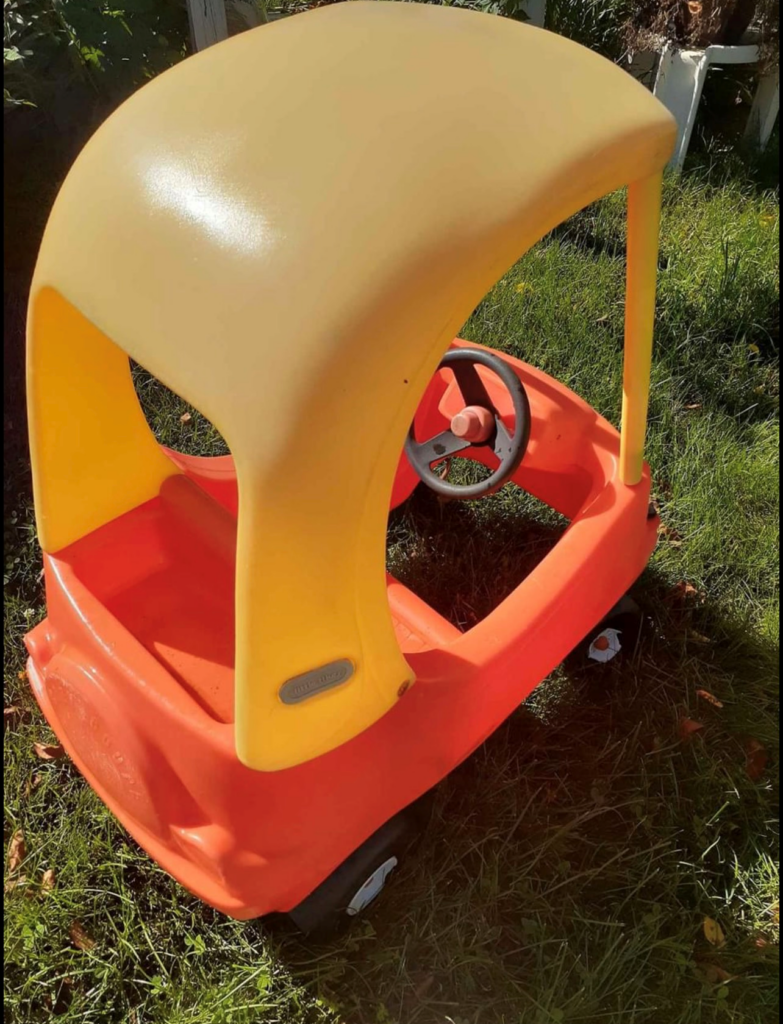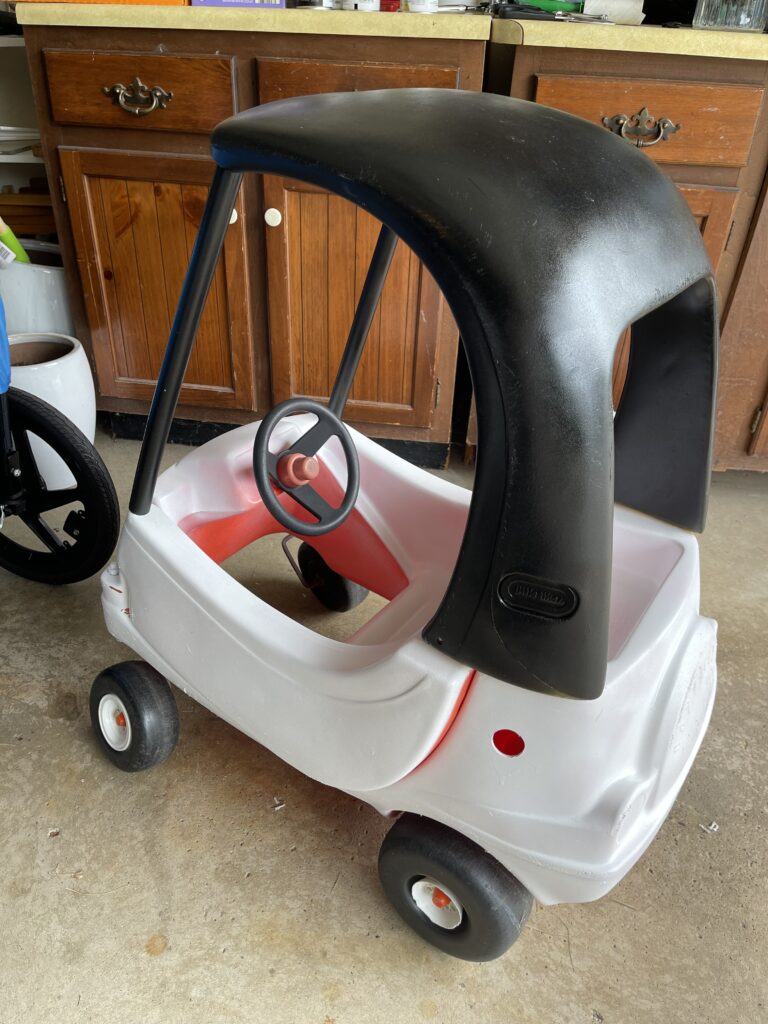 I know… it is not perfect. I did not want to waste my time and energy spray painting the inside of the cozy coupe. But it looked like a golf cart and that really made my heart happy! Small DIYs like this just gives me absolute pure joy!
We wanted to have a little pop up photobooth during the party. Originally we were thinking of having balloons as backdrop and just stick them onto the wall but the party venue had some strict guidelines about it, so we thought maybe a cute picture frame will do. And it did the trick!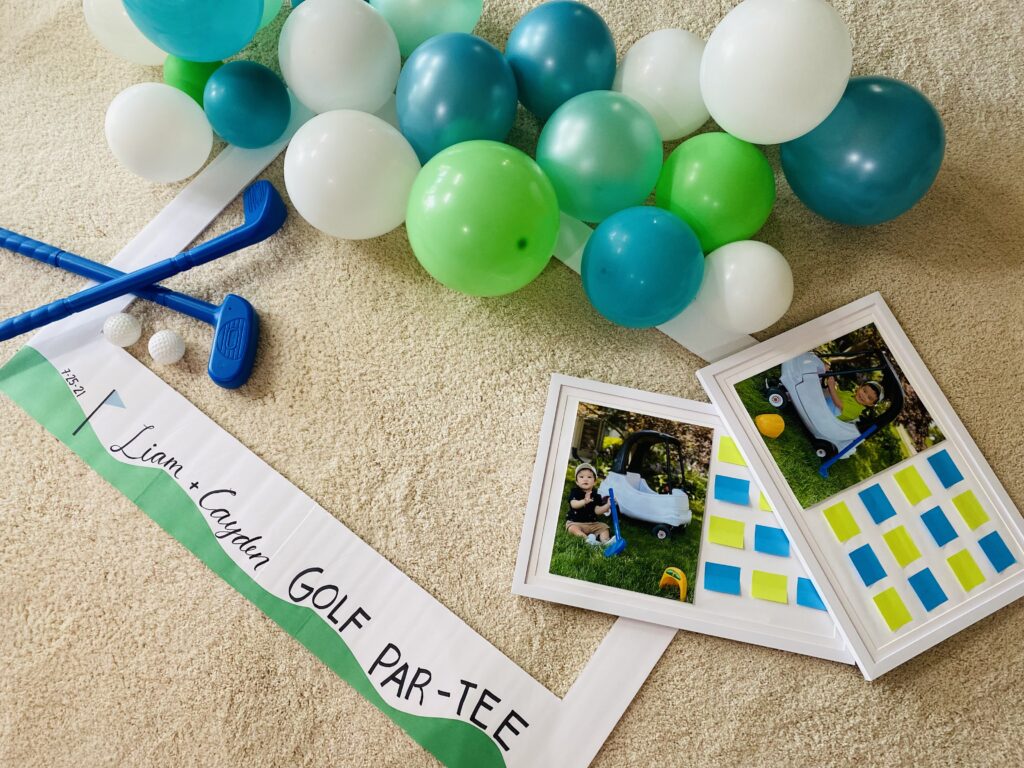 Next up are the numbers signs. We just borrowed the number boards and just attached some black and white pictures of the kids inside them.
I love how these little projects turned out for the party! We did all the decorations ourselves so we hired someone to make the cakes, cookies and cupcakes for the party. Obviously, Pinterest was my best friend the whole time we were planning the details. I found two birthday cakes I love for the two kids. Yay!
The birthday party turned out to be a successful one and it's all I ever wanted for the little boys! I hope you enjoy reading this post and I hope you learned something from our little DIY projects to make this par-tee a beautiful one!
Ciao for now!