This is an easy and quick breakfast meal to prepare for the whole family. This is perfect when you rush in the morning and no time to make a big preparation. Plus, it is still a healthier option compared to store-bought meals. It literally takes only minutes to cook and the whole family will devour and enjoy!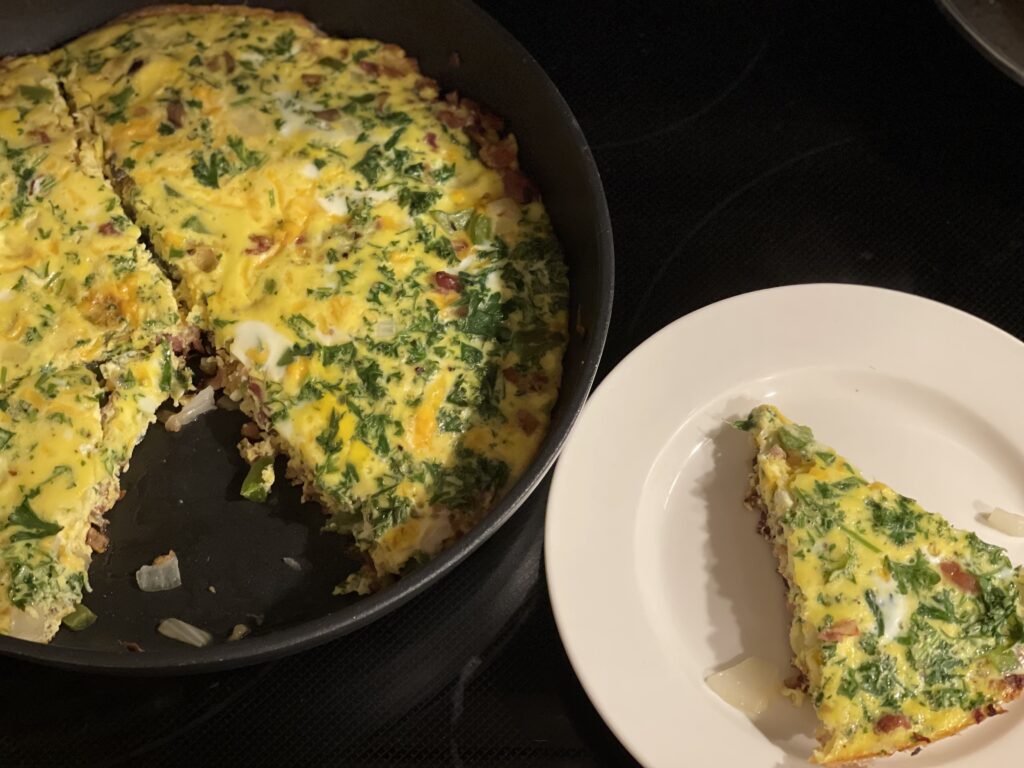 Ingredients:
8 large eggs
2 tbsp heavy cream or milk
freshly chopped parsley
3/4 tsp salt
1/2 tsp black pepper
2 tbsp butter
1 chopped bell pepper
1 cup bacon bits
1-2 cups spinach
Instructions:
Preheat oven to 350F
Whisk together eggs and heavy cream or milk. Add salt, pepper and parsley
Melt butter on nonstick pan. Sauté onion and bell pepper.
Add bacon bits and spinach
Add in the egg mixture and cook until edges begin to set about 1-2 minutes
Transfer to oven and bake for 15-20 minutes
Let cool and enjoy!
Cook time: 20 minutes
Servings: 8