**This post may contain affiliate links at no cost to you.
Do you have a teething baby? Or want to know what things you need in order to fulfill the needs of your teething baby? Well I have you covered on this topic!
I've gathered all the necessary tools you need when your baby starts teething. There are a lot of things you can get on the market and these are just the things I used for my baby that he loved using and still does! Every baby is different.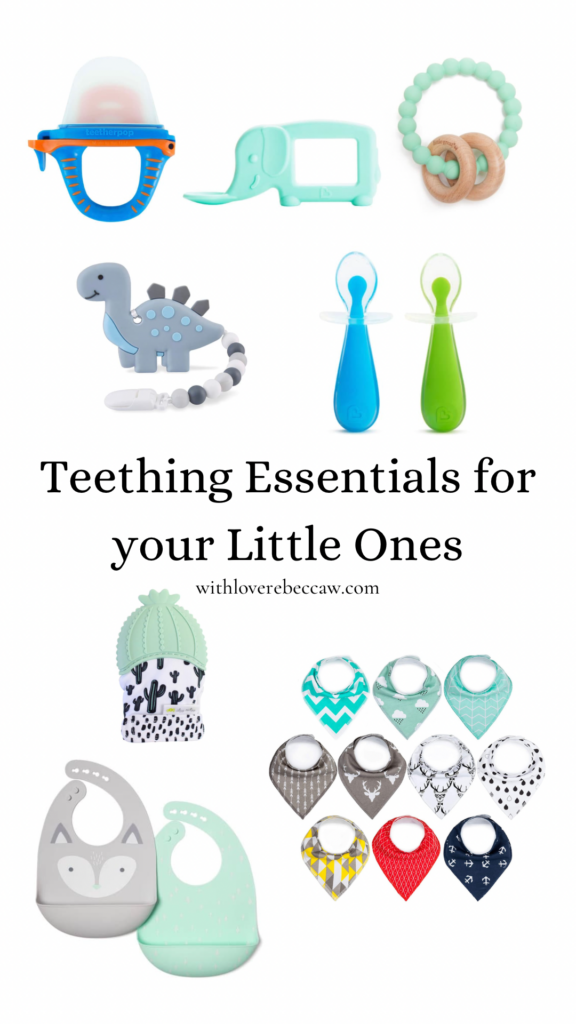 Click on the image above to shop or shop the buttons below!
There are a ton of products out in the market right now but these are what I think essential for a teething baby.