When we bought our 1976 house, we knew there were a lot to do with it. We need and want to give it an update in almost all the rooms. One of the rooms we needed to update was the master bathroom. It was only more or less 60 sqft. The space has carpet floors in the vanity/sink area, a pocket door leading to the shower, a 90s style vanity mirror, one sink vanity, old light fixture above the vanity, and a really cramp shower area! It also has a linen closet adjacent to the vanity area. When we saw the house, we knew we needed to update those!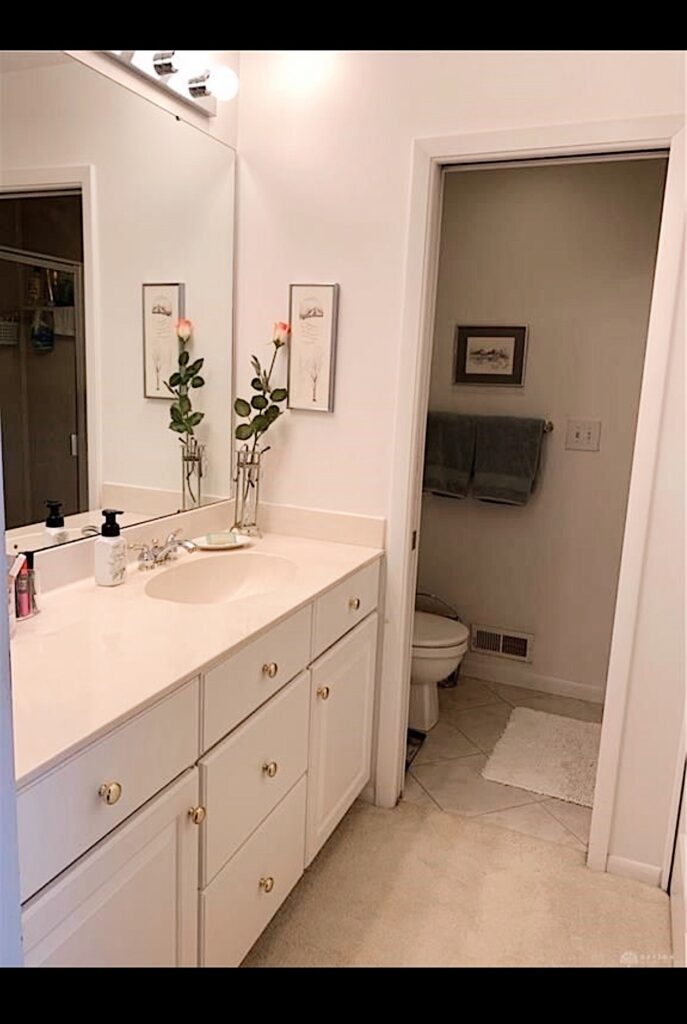 I personally wanted to have a bathtub but the size of a regular bathtub wouldn't fit in the linen closet area. So we went for a master ensuite! We hired my husband's cousin to do all of the renovation but my husband did all the demolition. He removed everything — carpet floors, tile floors, pocket door, linen closet and the drywalls. It was a hot mess!
I do not have all the details of this project and what materials we used because my husband's cousin did the designing. He chose all the stuff that went into this project like tiles, shower head, bathtub, faucets, lights, mirrors, vanity and all the other accessories. But we did chose the laminate floors.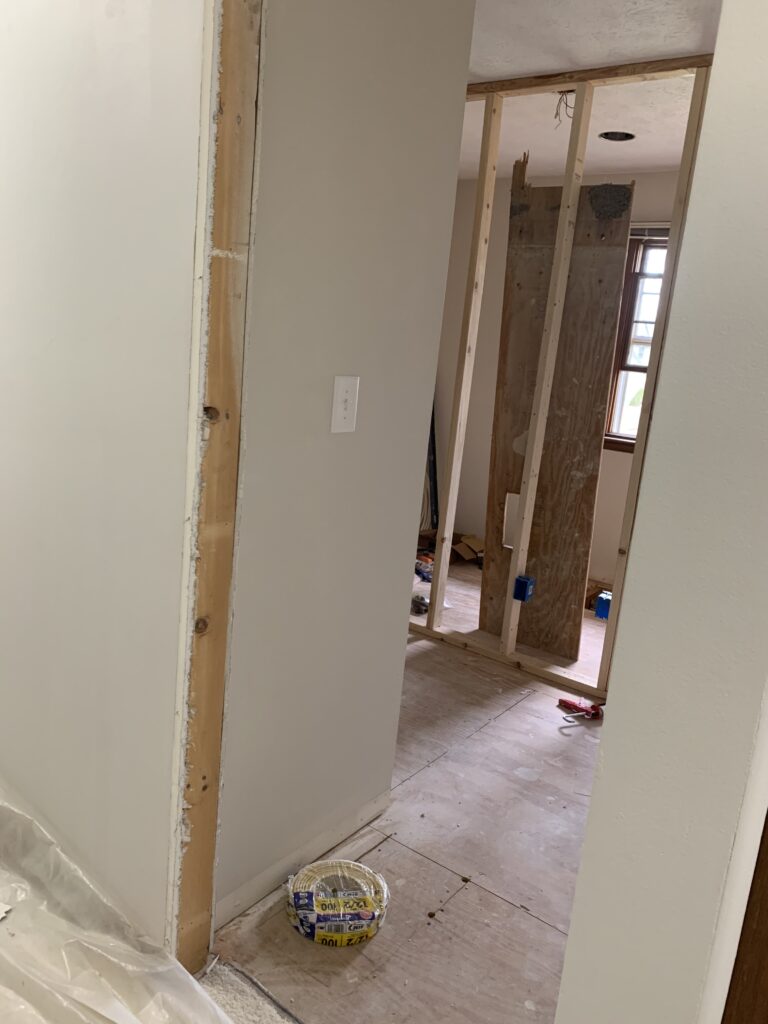 We decided to use this room so we can extend the size of the bathroom and put a bathtub by the window and make a walk-in closet. Since our 4th bedroom in this house is super tiny, we just agreed for the master ensuite idea. We removed some drywall in this room, ripped out the carpets and of course removed the door and put up a drywall to cover the door opening. We divided this room in half for the bathtub area and the walk-in closet.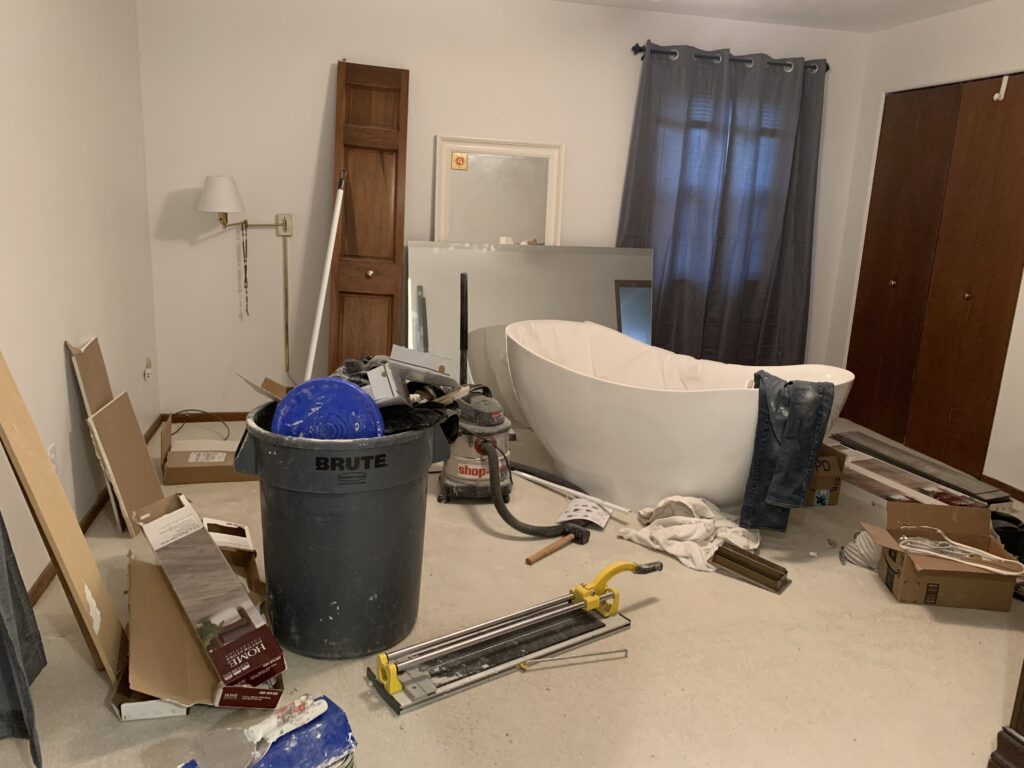 We had to move all of our stuff to the guest bedroom to make room for all this renovation stuff.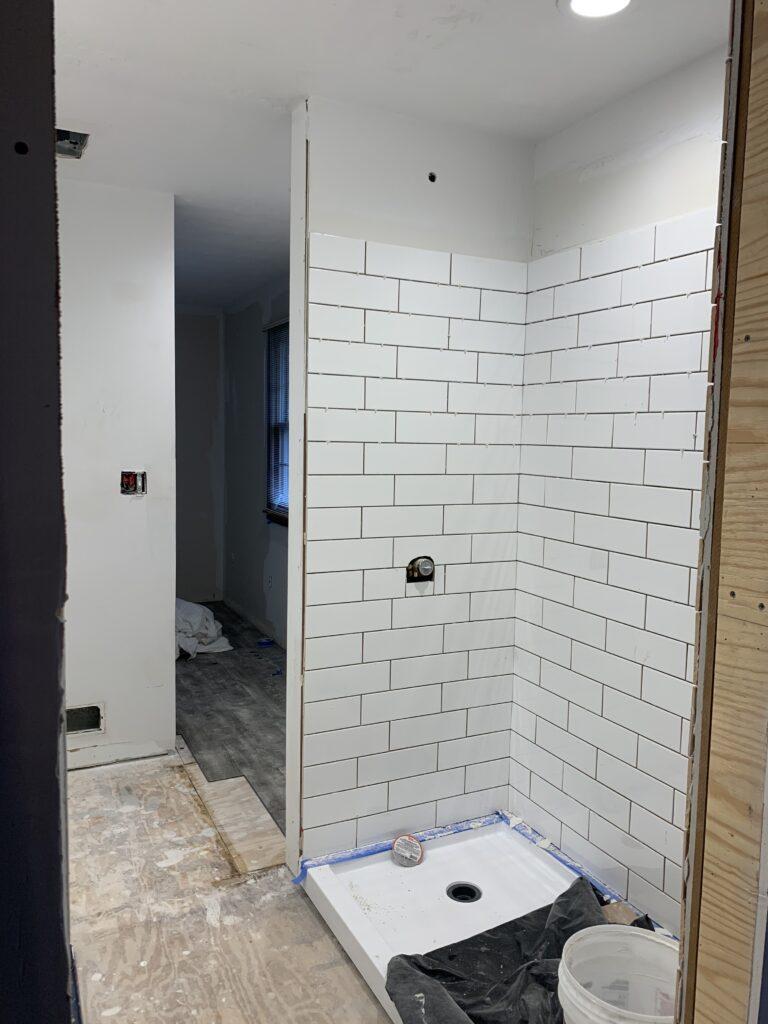 This shower area was formerly the linen closet. Although it was not done yet, I love seeing that we now have a bigger, more spacious shower!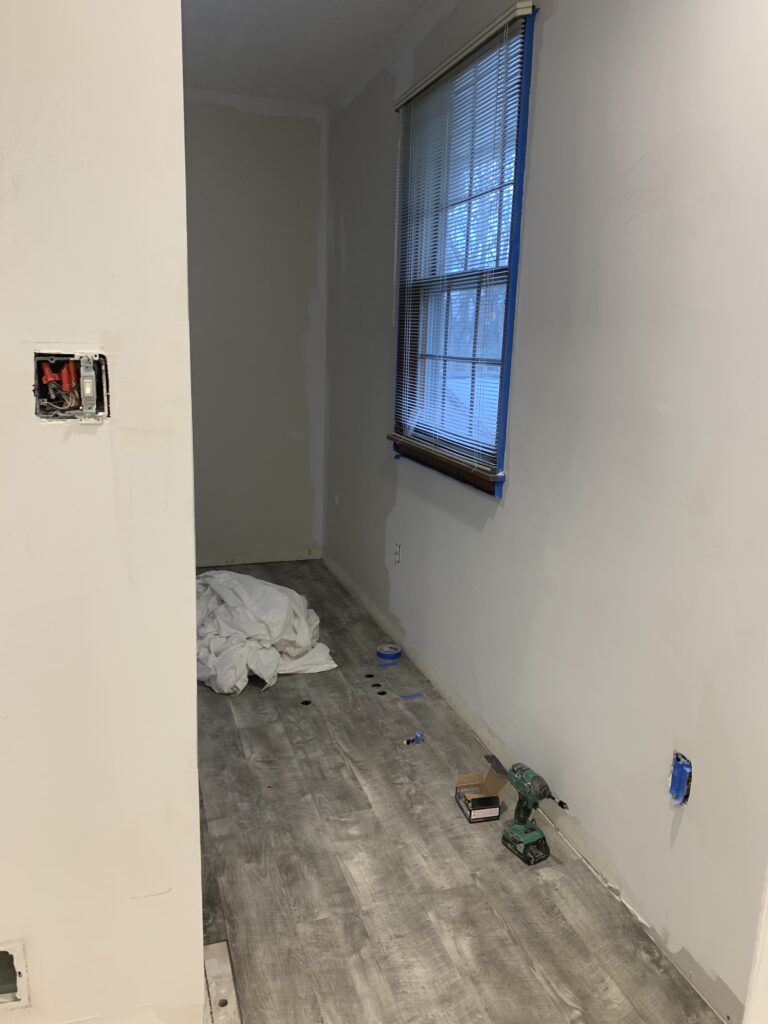 My husband helped with painting the walls. We just went for white because we love seeing a clean, always fresh looking bathroom. White paint always does the trick!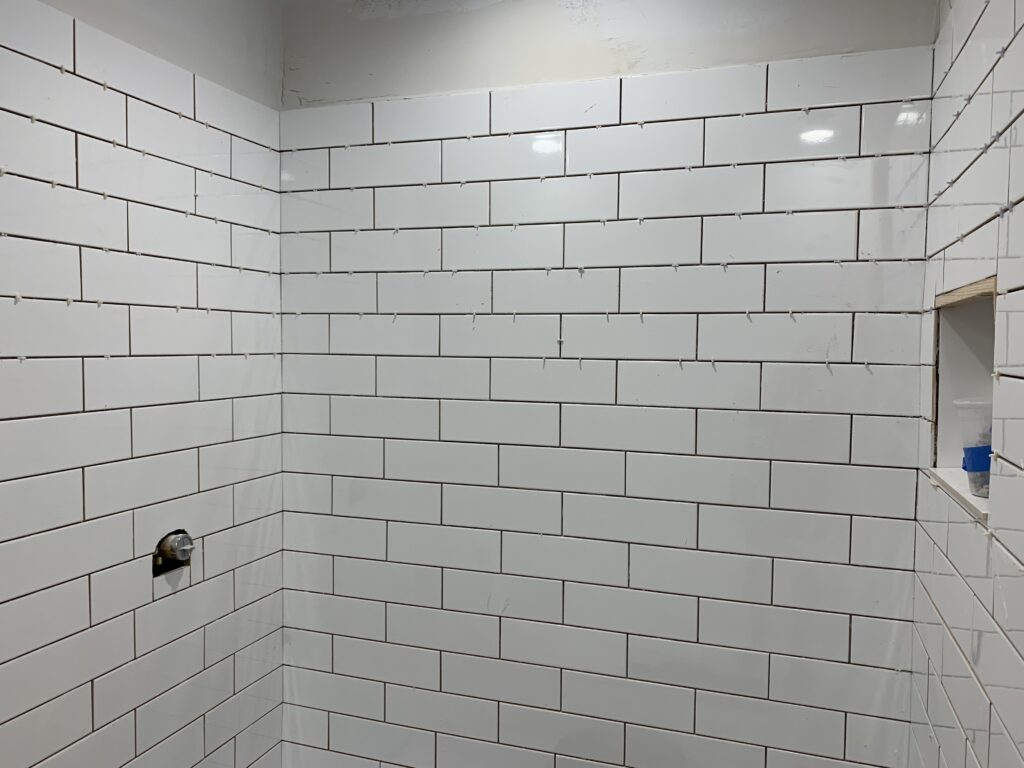 My husband's cousin chose to use subway tiles all around the shower area which totally makes it really REALLY beautiful! He did a lot of rewiring and plumbing work to get this shower together. He did a wonderful job! The next pictures below are the end result of this major project!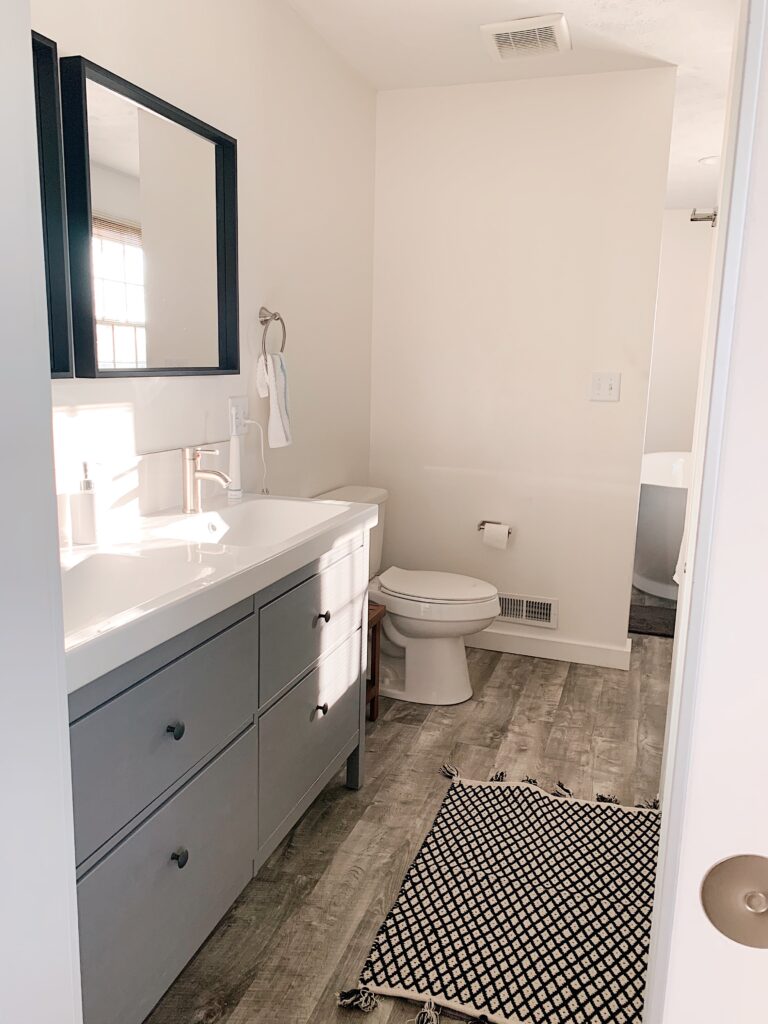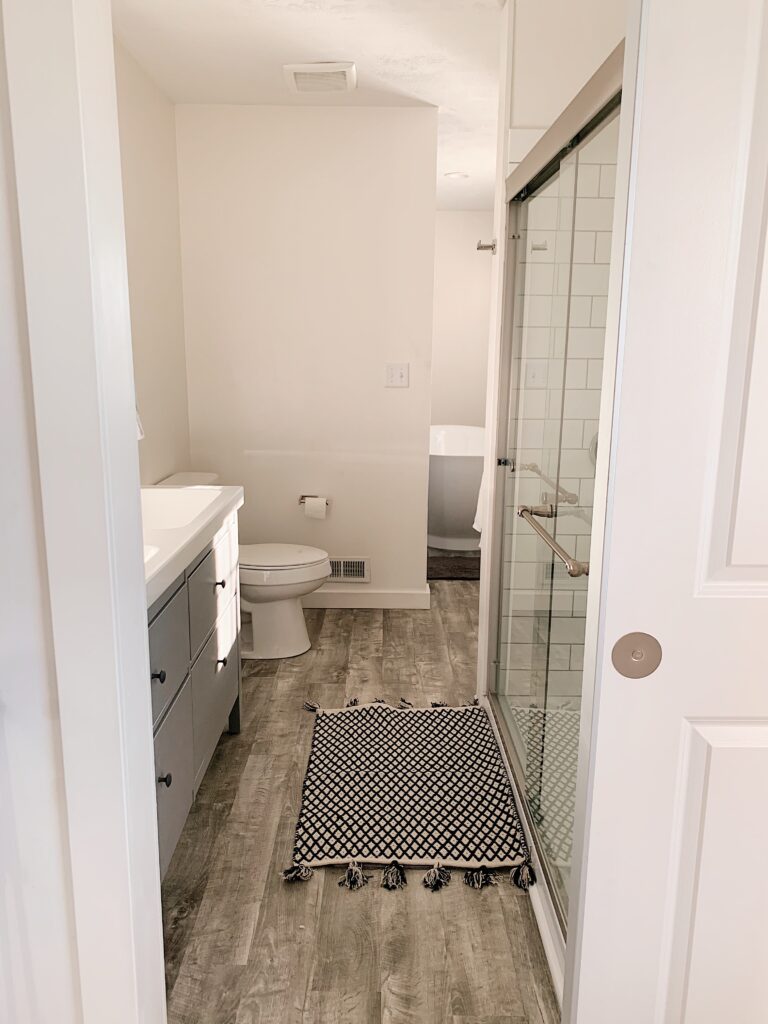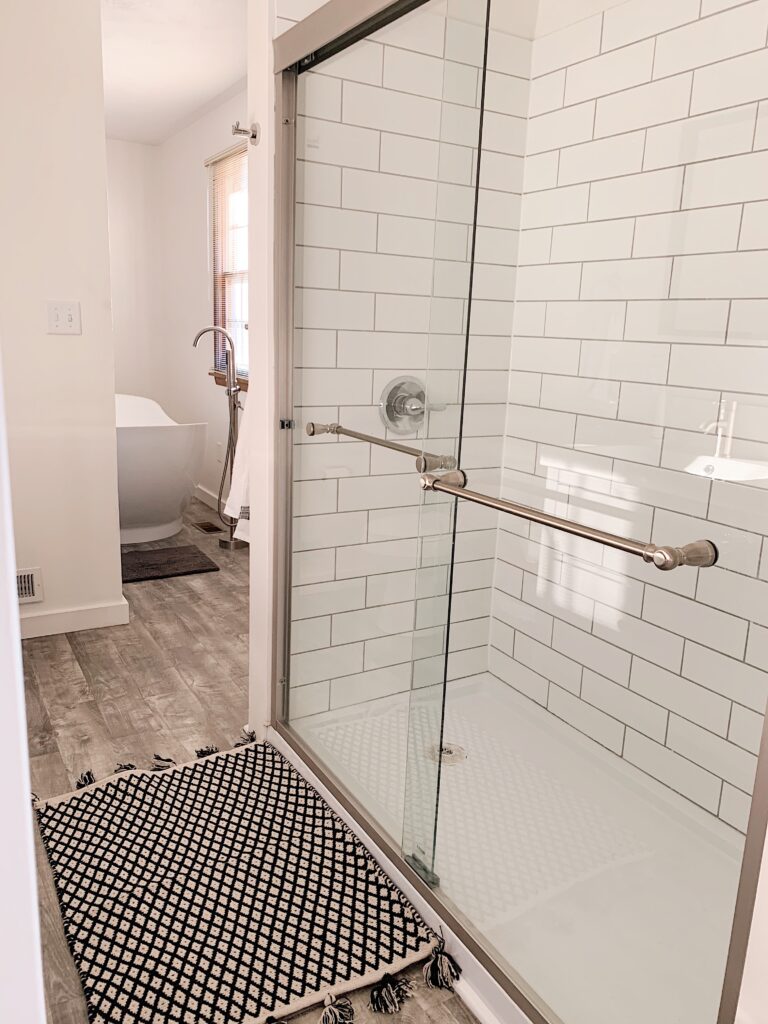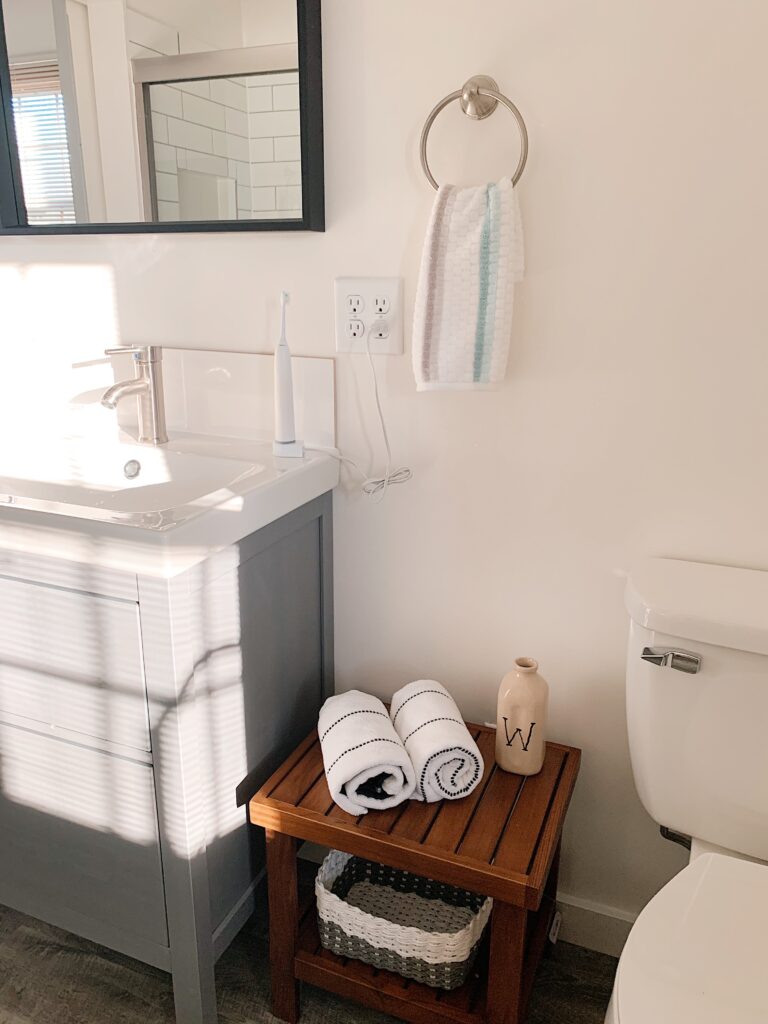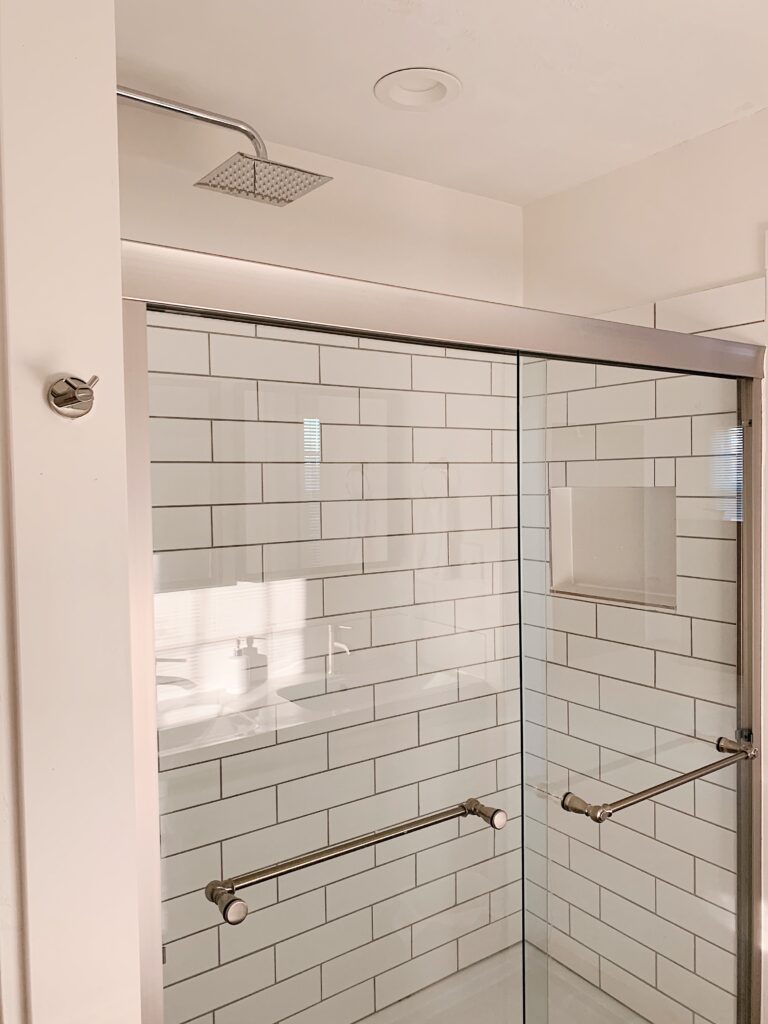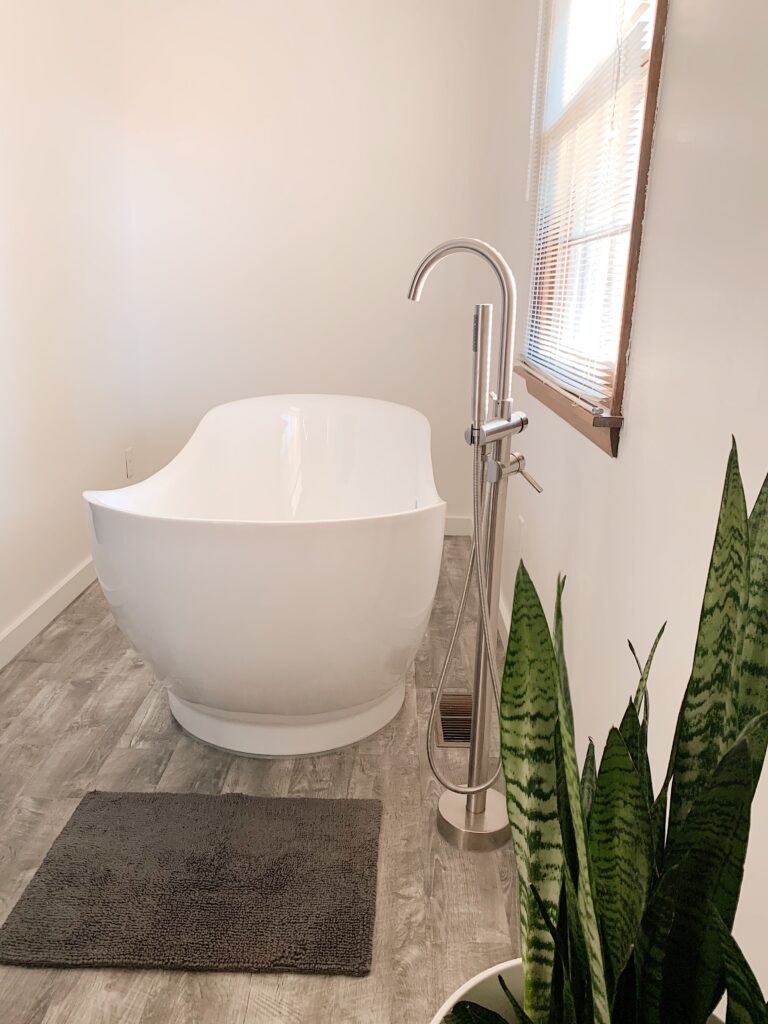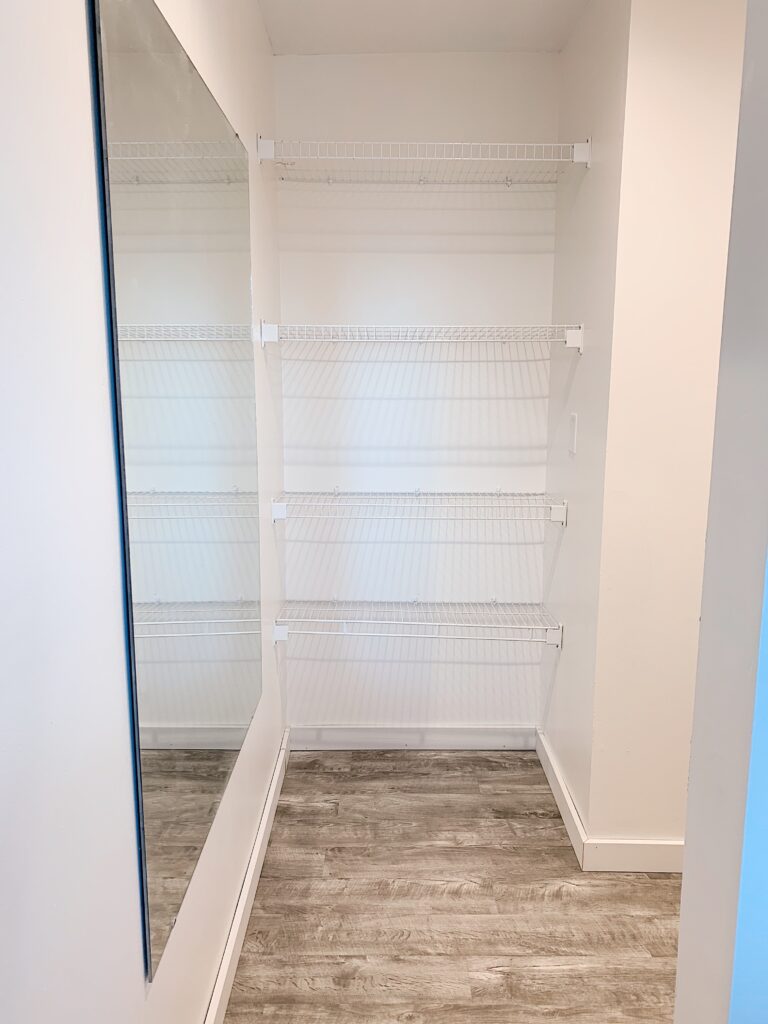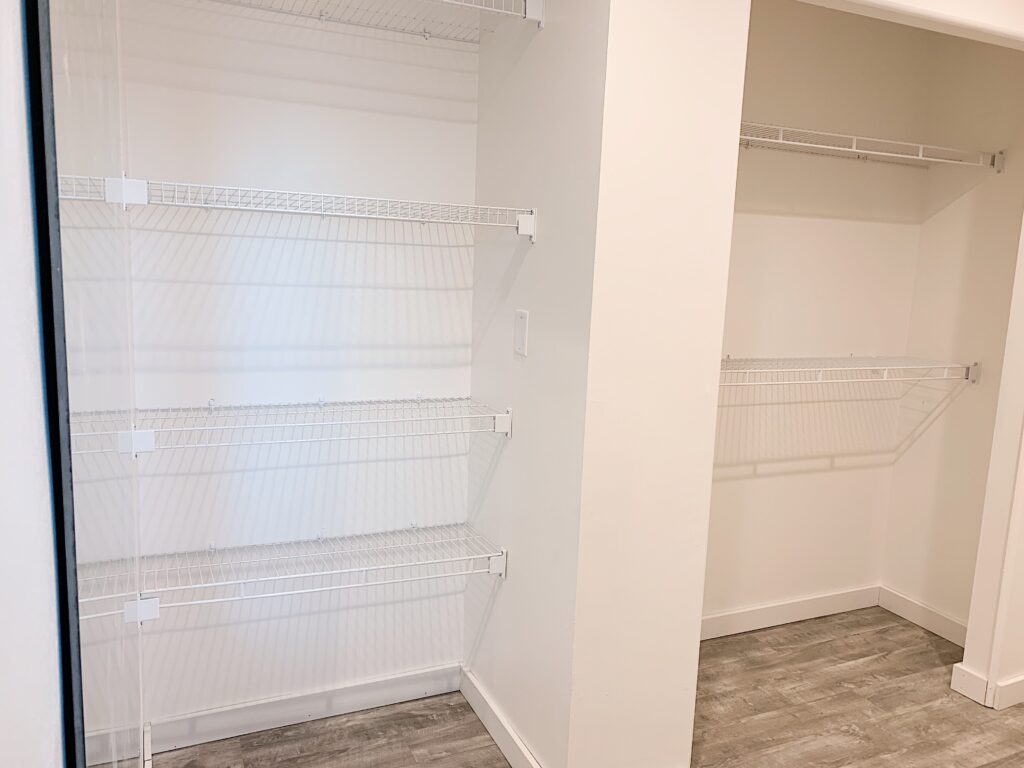 Our master ensuite is done! We finally have a bathtub which I call my little sanctuary spa, a spacious shower with beautiful subway tiles + glass sliding doors, a two sink vanity, new and modern light fixtures and a walk-in closet with such great space!
Follow me along as we renovate and give this 1976 house a face lift one room at a time!