I've gathered ideas for a gift guide for expectant mothers and new moms out there. I made them for last year's Christmas gift guide but these are also great for a valentines day gift for your new mom friend!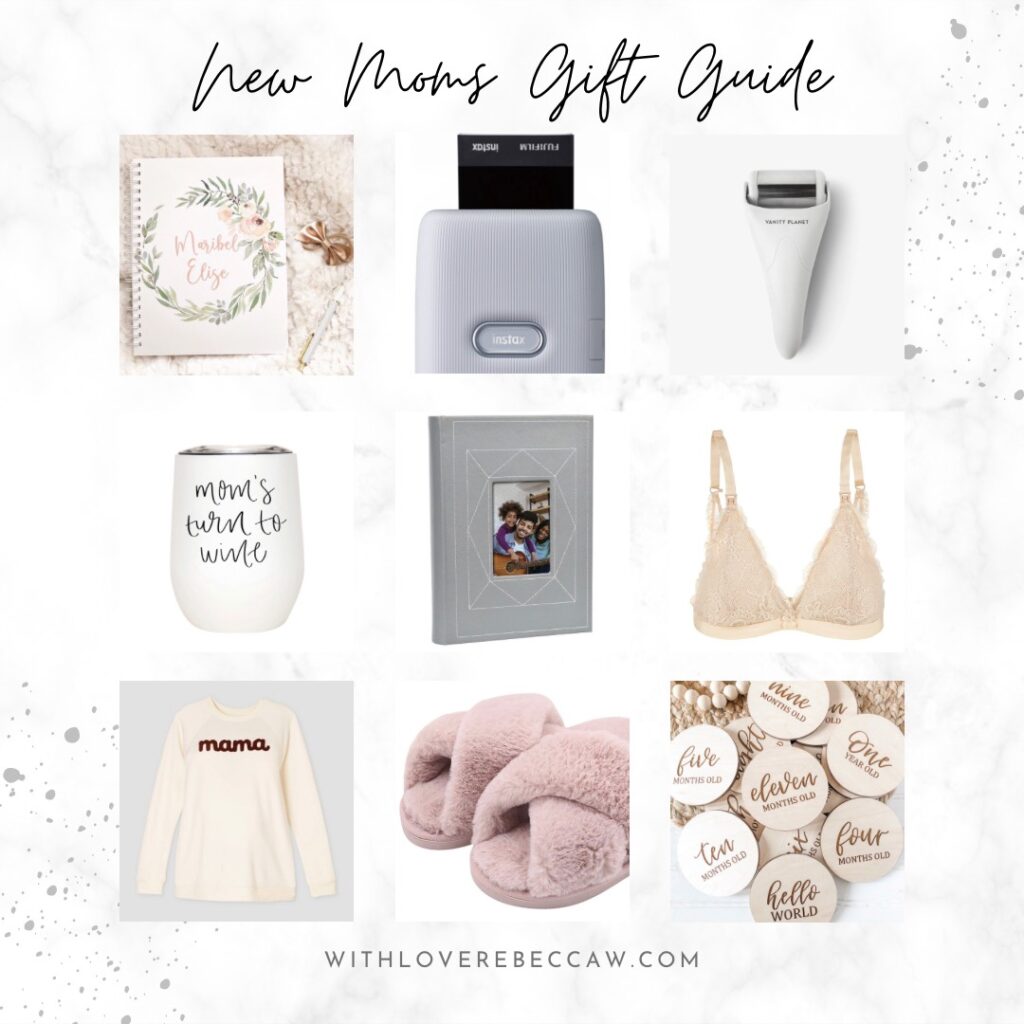 Baby Book
A nice detailed or perhaps brief, whatever your preference, baby book is always one of the best gifts for new mom and expectant mothers! It is common and traditional but it is a very heart warming gift. Some amazing and cute baby books!
2. Instax Camera
Take it from me, when someone becomes a mother, she would want to print out photos of her baby and when I say photos, I mean thousands it! We love to take pictures of our babies. They are always a delight. And what more beautiful and very thoughtful gift to give her is the a handy Instax printer. It goes perfectly with the baby book.
3. Face Ice Roller
Another very thoughtful gift is a face ice roller! New moms especially in the early stages of motherhood is hard. Sleepless nights are her worst enemy. Sometimes taking a shower of even washing her face is something she needs to plan on doing. This face ice roller would be great for those sleepless nights when she gets all the baggy saggy eye bags. It will also make her relax and gives a soothing feeling.
4. Wine/Coffee Tumbler
This is a fun gift for new moms. They might not be able to drink wine just yet especially if they are purely breastfeeding their baby but this tumbler doubles as a coffee mug! All things motherhood is fairly new to them and most of the time, with the busy schedule, their coffee would be sitting out and would get cold. This is where this insulated coffee tumbler comes in! Just the perfect gift.
5. Photo Album
Photo albums are one of the most amazing gifts there is for mothers-to-be. I found one that is very cute with a picture slot on the cover page. Click here.
6. Nursing Bras
This gift may be based on personal and size preferences but there are lots of nursing bras out there with letter sizes instead of the actual number. I believe when choosing a nursing bra for someone is to always size up. Mothers' breasts get engorge really easily most especially in the beginning part or early stages of breastfeeding. Nursing bras are a very essential gift!
7. Statement Tees or Sweaters
Here's another ideal gift for moms-to-be! Statement t-shirts and sweaters are the ultimate present.
8. Comfy Slippers
Who wouldn't want to receive a good pair of comfy slippers? It's a gift that shows you really care for someone you love. There are so many great comfy slippers online and in stores but this faux fur slippers from Nordstrom is my favorite.
9. Baby Monthly Milestone Cards
Thinking of a forever keepsake baby shower gift? Baby monthly milestone cards is one that all mothers would love to receive. It's adorable, sweet and very functional to use during those important milestones.